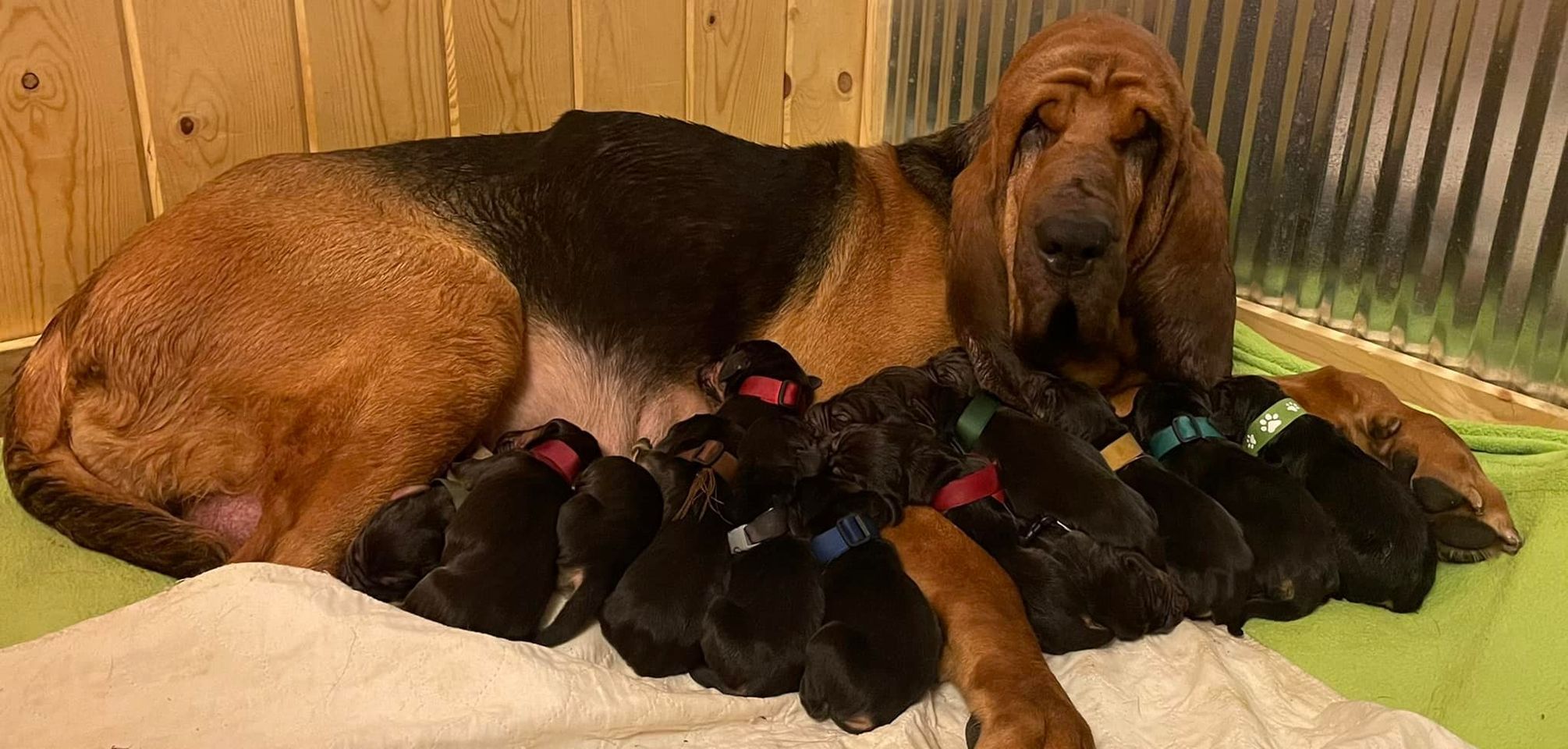 There are 3 males and 1 female available from this litter.  Contact me if interested. 715-220-8556.
 
UPDATE May 24, 2022
The Althea x Lipps puppies have arrived, 9 boys and 6 girls. All are lively and eating well.
Legend's Dubbel Althea
Hips- good, elbows-normal, cardiac-normal, eyes- normal, DM-clear.
x
Legend's Loose Lips Sink Ships
Prelim hips-fair, elbows-normal, cardiac echo-normal, eyes-normal, DM-carrier.